Celebrate and empower individuality; identify and close equity gaps; foster inclusion; and promote the elimination of discrimination. We believe and commit to treating all individuals with respect and honor regardless of gender, sexual orientation, disability, age, socioeconomic status, religion, ethnicity, race, or culture. Our commitment applies to all individuals whether they are students, staff, faculty, colleagues, friends, acquaintances, or strangers.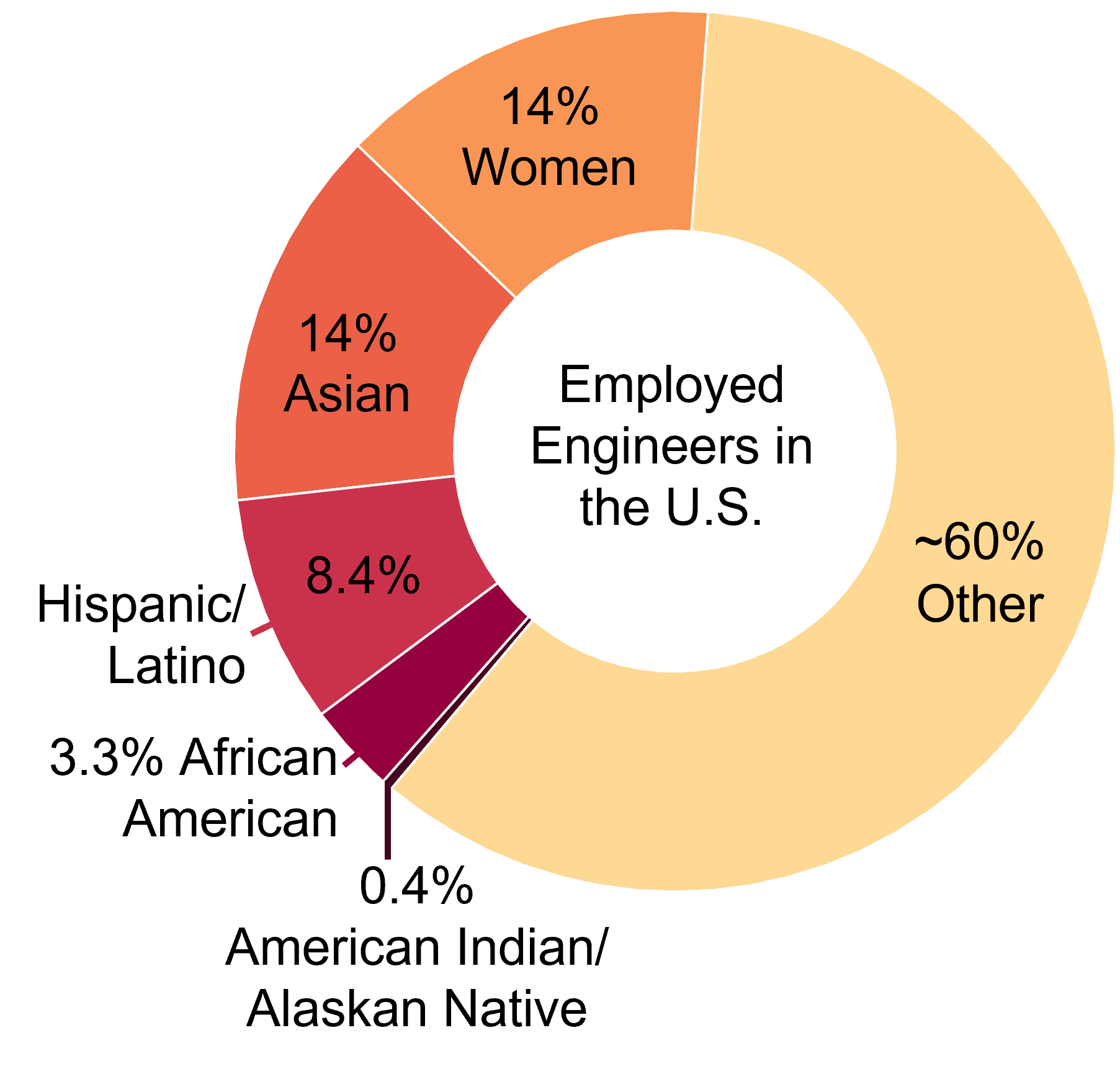 Significant diversity gaps remain in the engineering field. Although >192,000 engineers are employed in the United States as of 2022, only ~14% are women, 14% are Asian, 8.4% are Hispanic or Latino, 3.3% are black or African American, and 0.1% are American Indian and Alaska Natives (Engineer Demographics and Statistics). We have a responsibility, not just as academics, but as citizens of society to take action to identify adversity, understand its origins, and then work together with the affected individuals and those around us to find equitable solutions. 

How We Are Meeting the Challenge
UCF is a Hispanic Service Institution and together, we are committed to closing diversity gaps in engineering. For example, I mentor minorities majoring in engineering disciplines through UCF's IMAGE program. Within the program, I help the IMAGE students succeed in academics by working with them 1-1 to set and obtain goals. We also discuss topics like time management, professional development, how to prepare for an interview, and engineering careers.
Our Team engages in activities to provide learning opportunities for our community. Check out our latest activities.

Are you interested in learning more about how to get involved with the community? Do you have an outreach activity for us to participate in? Contact Dr. Crawford to get the conversation started!